[City-Tech Challenge] Order of Speakers for the Semi-Finals of the City-Tech Challenge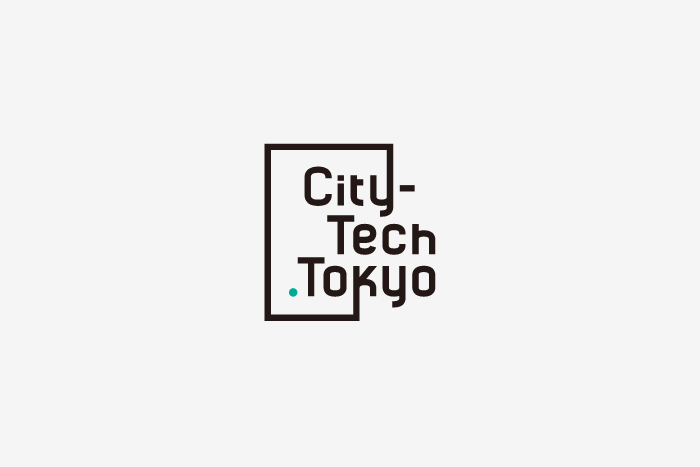 "City-Tech Challenge", a pitch contest to decide No.1 city-tech, that is essential for realizing sustainable cities. There were entries from 338 companies in 35 countries around the world.

From among them, 20 semi-finalists who passed the second round of evaluation, will be pitching at Hall E stage from 1:00 pm on the day1(February 27th).

Startups will make a pitch for 5-minutes followed by 2 minutes Q&A session. They will be evaluated on that.

Startups that pass this round will go into "City-Tech Challenge Final round".
*Final round will be held at Hall B7 stage from 3:00 pm on day2 (February 28th).

The winner at the final round will receive a prize of 10 million Japanese yen.
<Semi-finalist>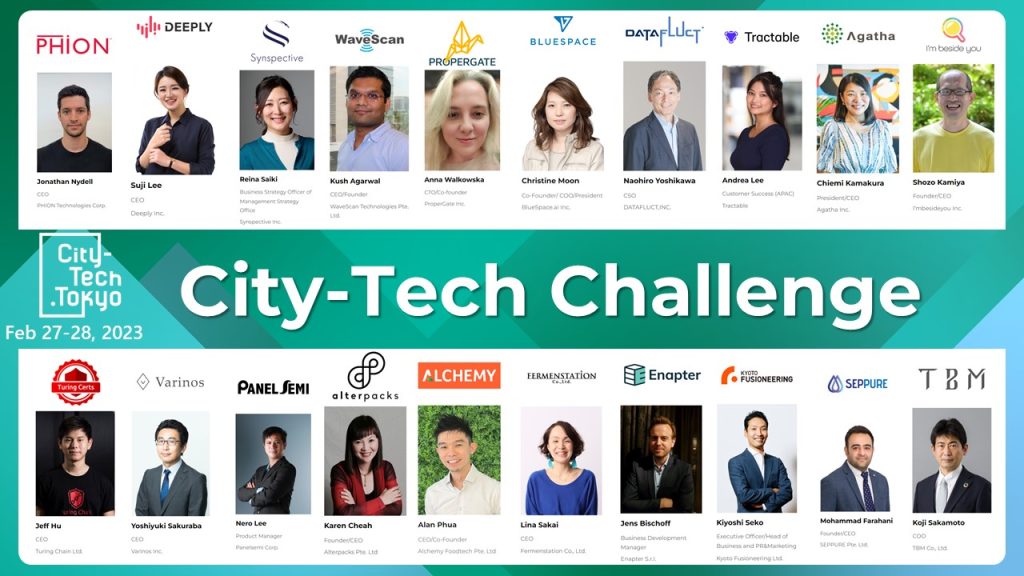 <Timetable>
*Schedule may change depending on the situation.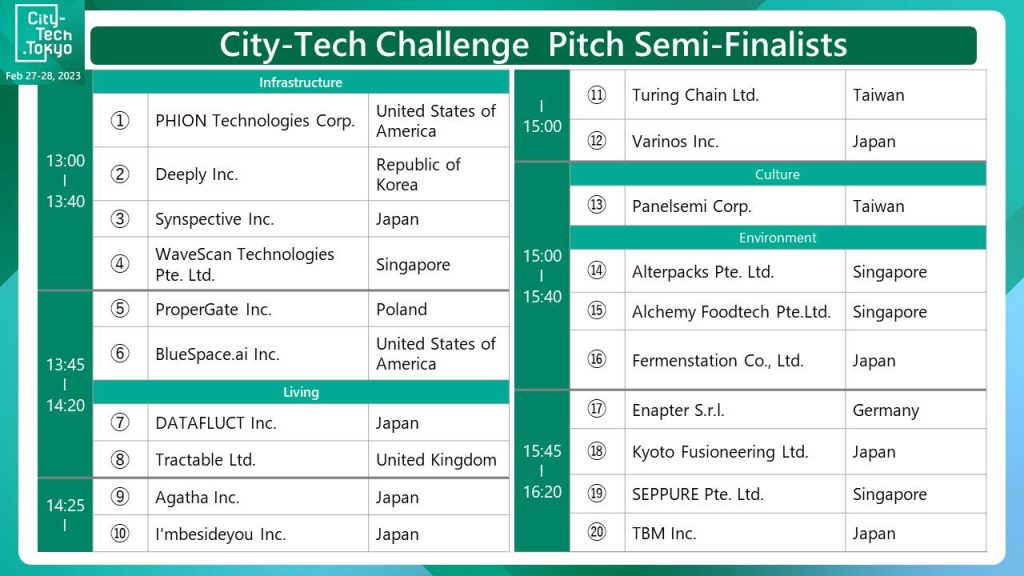 <Place:HALL E>